Art by AOM subscribers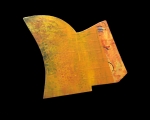 Jeff Sully
Unbecoming One,
2012, acrylic, mixed media on canvas over shaped panel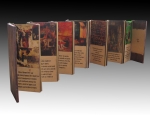 Stacey Elko
Narrative of Imaginary Prisons,
2013, digital transfers on MDF, brass hinges, 4 x 8 x 48 in.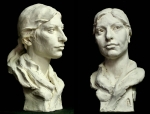 Jason Arkles
Rosaria (two views)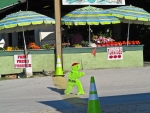 Dennis Church

Farmer's market, Mount Dora, FL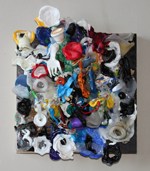 Michael Wittels
Squishare
, melted discarded plastics on board, 12 x 12 in.


Three-Issue, Absolutely Free, No-Obligation Subscription to
Art Opportunities Monthly Professional



Art Opportunities Monthly (AOM) is a serious tool for serious artists and photographers. It lists grants, juried shows, public art commissions, fellowships, residencies and other sources of support and exposure for visual artists and photographers. These are all screened and edited to eliminate the scams, of which there are too many out there. Artists trust it. It is for professional artists and those who want to be.

Its subscribers have had museum shows in the US, Europe and Asia, won large public art commissions and big prizes and have had their work reproduced in mainstream magazines, books and Hollywood movies. They have had books published about them and they have authored and published books.

Please join them by signing up for this free, no-obligation 3-issue subscription. You will not be asked to pay or provide any financial information. The three issues are absolutely free, no catch.




Sorry, free offer not available for current subscribers.
Each issue is sent by email directly to you as a PDF. You can view it with Adobe Acrobat Reader, Adobe Acrobat, Foxit Reader or any other PDF reader. Each sof these programs has a powerful built-in search function that lets you find things by media or by such terms as "grant," "fellowship," "juried" or even your zip code or state. In addition, calls are arranged by type, each with its own section such as All, Photography, Painting, Sculpture, Residencies and a dozen others. There is even a section for Curatorial. A table of contents on the first page lets you click on a section to go right to it.

Your first issue will be sent within minutes after you sign up and confirm your subscription. You can get right to work with AOM and accomplish a lot, but as you learn the ins and outs of using it, accomplish even more. Please read the instructions that come with your first issue.


-----------------------------------------------------

After you receive your 2nd issue, you will get an offer to renew for an additional year at normal rates (the three issues are still free) or you can ignore it. Same after your 3rd issue. If you do renew, the year will be added to the first three issues.

And -- you will also get, at no extra charge:
A free bonus list of 300 open- and repeating-deadline opps.
An image of your work on its own page in the AOM gallery, as well as a thumbnail.
The chance to have your work published in AOM, even on the cover.
A link from the AOM site to yours.
Full individualized support via email.
A 100% guarantee, the only one in this field: if at any time, you are dissatisfied with AOM, we will refund the subscription price in full.
Discussion group to talk about various opps or opps in general if you wish.

These bonuses are available to you whenever you order the paid subscription ($30/yr).
But these three issues are free no matter what
. Please fill in the form to start your free 3-issue subscription. Thanks!









Art by AOM subscribers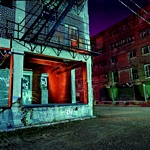 Xavier Nuez
Alley no. 100, Ghost Story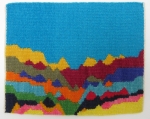 Laura Kamian McDermott
Turquoise Key Skyline, 2013, hand-dyed wool weft, cotton warp, 10.5 x 13 in.