Art Opportunities Monthly Gallery Presents:
Cristina Hasigan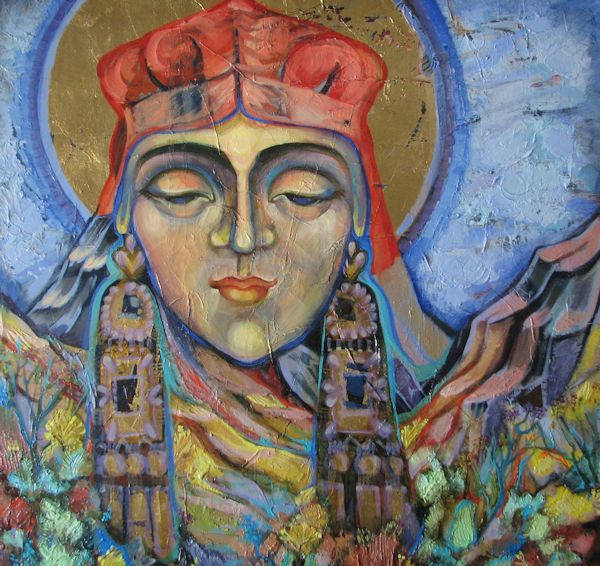 Tohono awakens in the Arizona spring desert as a vision of a Byzantine Queen. Rich impasto, glazes and gold leaf transcend the iconic imagery and Byzantine symbolism.
image copyright by artist 2012
Tohono Rising,
2012, oil and gold leaf on canvas over board, 30 x 30 in.
return to gallery