Art Opportunities Monthly Gallery Presents:
Megan Geckler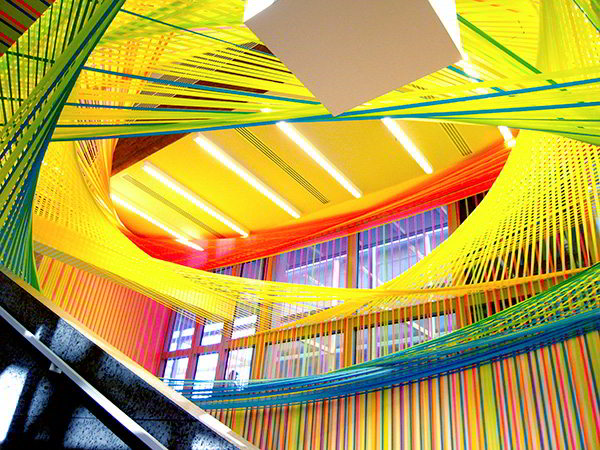 Using the framework of Peter Eisenman's deconstructionist architecture as the structure for this installation, three nested oculi hover overhead. The three-dimensional form terminated at the walls, creating a two-dimensional representation of the pattern. The color scheme referenced the "supposed death of print" and the CMYK printing process.


copyright by artist, 2010
Spread the ashes of the colors,
2010, flagging tape, hardware, wood and paint, 30 x 50 x 60 ft.
return to gallery