Art Opportunities Monthly Gallery Presents:
Zel Brook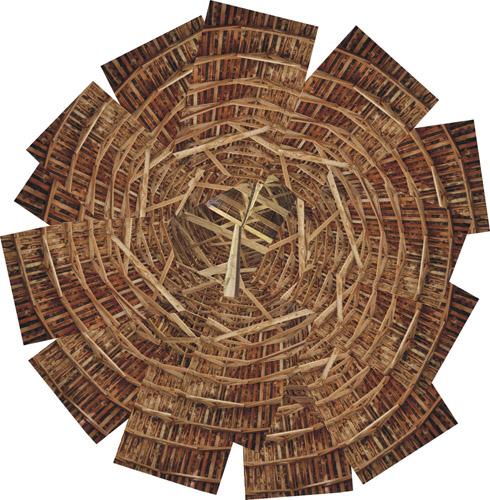 Barn Roof Collage, 2011, photo collage on paper, 24 x 24 in.



This hand made collage was made by taking 20+ photographs looking up at the inside of a barn roof. These photographs were then hand collaged into a flower growing outside the barn. The perspective is further changed by hanging the finished collage vertically.